Kimberly Rashed has been enamored by fashion for as long as she can remember.
Expressively using style and design throughout her life, it was an Island modelling program that got her through those awkward years when being "lanky" was not a desired trait. Modelling gave Kimberly the confidence to embrace her true self and realize that she didn't need to look like everyone else to be beautiful. Through further professional experience in runway, print, audio, and video, and inspired by her newfound confidence, Kimberly began to share her experiences with other young women and men in the training program she had once graduated from.
Kimberly's continued passion and enthusiasm for fashion and design led her to study Fashion Arts in college. Though she went on to find herself in the stability of desk jobs along the way, she never let go of the creativity and expression that the fashion world allowed her to have.
Aside from co-founding and working with Essence Model Management (previously Panache Models), Kimberly is a freelance photographer, personal stylist, and style contributor for G! magazine. Kimberly has coordinated and styled runway shows, photo shoots, print and commercial advertisements, promotional videos, and corporate business shoots, and she has hosted numerous style seminars and fashion events.
As a mother of three young girls and a boy, Kimberly knows the importance of building a healthy body image, self awareness, and promoting a positive attitude towards yourself and others. Kimberly expresses all these elements both during modelling classes and to each model individually at Essence Model Management.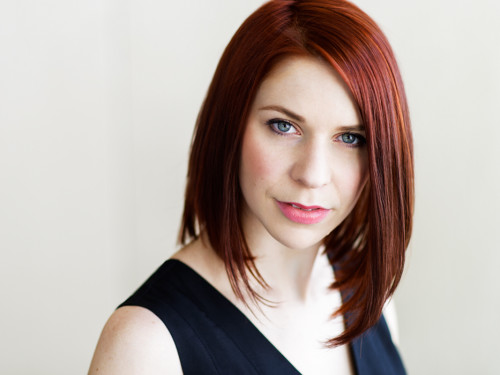 Savannah Belsher-MacLean is an Islander through-and-through. Aside from a short time in Toronto, Savannah has spent her life enjoying and being part of PEI's blossoming arts community.
As the daughter of two self-employed parents involved in tourism and arts, she learned at a young age that hard work, determination, creativity, and simply being friendly can be as successful as dollars in the bank.
Over the past 10 years, Savannah has gained professional experience in various art mediums and business settings. She's worked as a writer and actor with a touring troupe performing motivation plays in Island schools; a dance instructor of hip hop, jazz, modern, and ballet; an event producer; the lead vocalist in a local band; and a promotional representative for a local mall. Currently, she enjoys working as an accomplished makeup artist; a jewellery designer and crafter; a fashion and arts magazine owner, publisher and editor-in-chief; and co-owner of Essence Model Management.
Inspired by her peers, local artists, and designers, Savannah continues to find new and innovative ways to promote the wonderful skills and ideas, and immense talent found on Prince Edward Island and within Atlantic Canada.